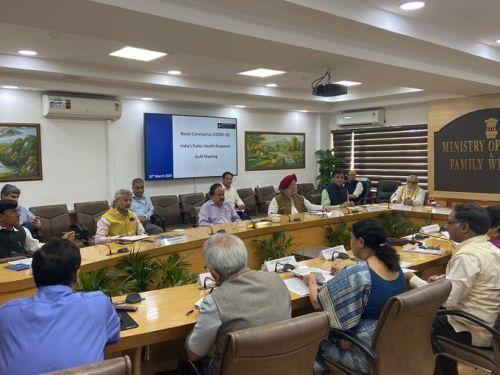 Group of Ministers discussed the Nizamuddin Markaz issue today in the meeting on COVID-19. A detailed briefing was given to the ministers, Govt sources tell ANI.
AAP MLA Atishi on Tuesday sought strong action against the Nizamuddin Markaz authorities for organising a three-day congregation, which later led to a spurt in coronavirus cases in the area, and asked why the Delhi Police did not take any step despite the government prohibiting such gathering to check the spread of the virus.
Delhi's Nizamuddin area has been identified as one of the hotspots of COVID-19 in India after several people tested positive for the virus in the past few days.
More than 2,000 delegates from countries such as Indonesia and Malaysia attended the Tablighi Jamaat congregation in Nizamuddin West from March 13-15. At least 24 people who were at the headquarters of the Tablighi Jamaat have been diagnosed with COVID-19, prompting the authorities to cordon off the area and increase testing.