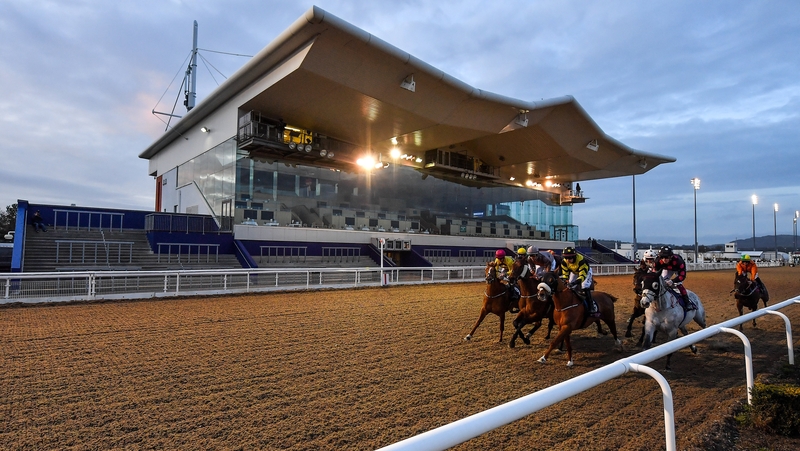 Empty stands at Dundalk last Friday
Ruby Walsh has welcomed the decision to keep horse racing going behind closed doors in Ireland but believes that it will only be a matter of time before the industry's medical staff are needed elsewhere to deal with the Covid-19 outbreak.
Earlier today, Horse Racing Ireland announced that the sport would continue but "in strict adherence to Government guidelines" and without members of the public or owners in attendance.
"Listening to Leo (Varadkar) last night, the advice he had for everyone and the encouragement he was trying to give people to keep normal lives going as safely as they could, I think that's basically what Horse Racing Ireland has done," the 12-time champion jockey told 2fm's Game On, which remains on air from 6pm weekdays.
"It has made a lot of changes to the programme, and a lot of the guidelines the HSE has in place are probably a little easier for racing to adhere to, being an outdoor sport and with the wide-open spaces of racecourses to keep social distancing.
"There are no owners allowed go anymore. Even the security staff have taken on the staff of making sure people keep the social distance correctly.
"It's running racing but with a skeleton staff. It's not a race-meeting as anyone knows it. There's no bookmakers, no catering staff, no bars open, not even a coffee shop.
"It's vital to the industry to have the races to keep everybody in their job.
"It will last for a while but it's not going to last too long. As the soon as the government need the Turf Club doctors and the Order of Malta, which are the ambulances that racecourses use, they'll be given but until they are needed they are going to be kept moving in racing."