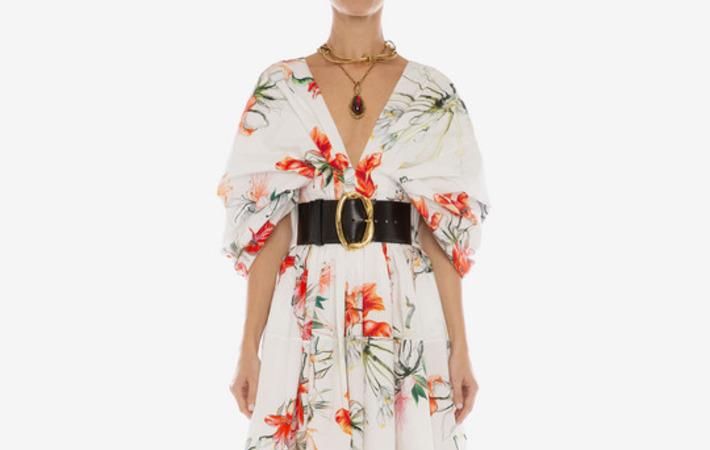 Pic: Kering/ Alexander McQueen
Kering, a global luxury group, posted 15.4 per cent decrease in its revenue to €3,203.2 million in first quarter (Q1) FY20 ended in March 2020. The group reported encouraging signs from the Mainland China with the reopening of most of its stores in March. Also, a 21.1 per cent growth was reported in the e-commerce business during the quarter.
"After a very promising start to the year for all our Houses, the rapid spread of Covid-19 affected our performance in our main markets," François-Henri Pinault, chairman and chief executive officer, said in a press release.
The group reported that the quarter marked by strong disparities, with: an exceptionally good start to the year in January, before the epidemic began to spread; revenue from the directly operated stores of the Luxury Houses retreated 19.5 per cent, and was particularly affected by the significant slowdown in Asia-Pacific, followed by Europe later in the quarter.
Sales of Gucci fell 22.4 per cent to €1,804.1 million in the quarter. Retail of the segment was down 24 per cent. Wholesale was down 6 per cent following shipment discontinuation due to closure of logistics central hub, as group reported.
Yves Saint Laurent reported 12.6 per cent decrease to €434.6 million. Retail sales in the directly operated store network were down 17.6 per cent, while wholesale dropped 5.7 per cent.
Bottega Veneta's revenue jumped 10.3 per cent to €273.7 million. Retail sales in directly operated stores remained broadly unchanged (down 0.9 per cent) despite the exceptionally unfavourable market context. Wholesale was up 55.1 per cent, benefiting from a very high order book for Spring-Summer 2020 collections.
Other Houses revenue totalled €553.3 million. Sales from the Couture & Leather Goods Division held up remarkably well. Balenciaga and Alexander McQueen recorded more favorable trends in their store networks in Western Europe and the United States, nearly offsetting the decline in Asia-Pacific and Japan.
The group operated in total 1.383 stores compared to 1,381 stores during the end of FY19.