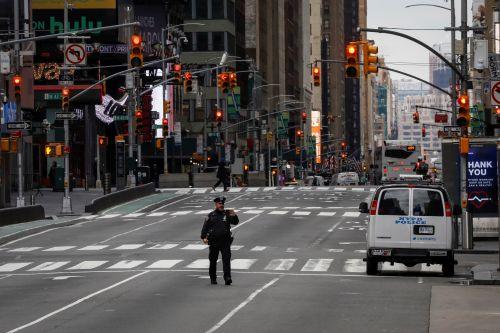 The UN Security Council is likely to meet for the first time by "next week or before" to discuss the coronavirus pandemic that has killed over 42,000 people globally, according to Dominican Republic Ambassador Jose Singer, the current president of the world body's top body. The Dominican Republic assumed the rotating presidency of the powerful 15-nation council for the month of April, taking the baton from China, a permanent and veto-welding member.
Even as confirmed coronavirus cases across the world grew exponentially, the Security Council under the presidency of China last month, did not hold any discussions on the pandemic. "Yes, as we all know the COVID19 will be the main topic in the world as we speak. (We are) working on it. It (the meeting) was requested by five or six ambassadors, and we will make it happen...for sure next week or before," Special Envoy from Dominican Republic to UN Ambassador Singer and President of the Security Council for April told reporters during a virtual press briefing on Wednesday. Singer was responding to questions from several reporters, including from PTI, on whether the Security Council plans to hold a special meeting this month on the COVID19 pandemic that has engulfed the entire world.
Singer said it is his "understanding" that a meeting of the Security Council on the coronavirus situation "is being negotiated at the moment right now." According to estimates by the Johns Hopkins University, confirmed coronavirus cases across the world now stand at over 932,600 and over 42,000 deaths.