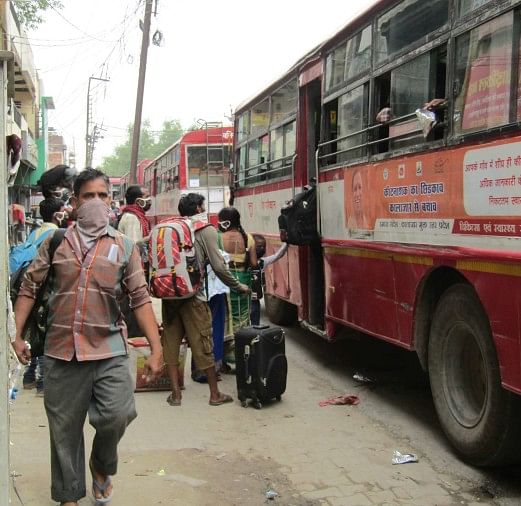 Migrant laborers boarding buses on NH-31 after landing at Ballia railway station.
Workers from non-provinces continue to arrive in Ballia. In two days, 2972 ​​workers reach Ballia by four trains. In which 1002 in two trains from Kolhapur and 1429 by train from Rajkot and 541 workers from Anand Bihar train reached Ballia railway station.
According to departmental information, the train from Rajkot arrived at 12:15 pm on Tuesday. The train from Anand Bihar reached Ballia railway station at 3:15 pm on Wednesday. In the two trains from Kolhapur, the first train arrived at 4:15 pm on Tuesday evening and the second train arrived at 1:10 pm on Wednesday. All the passengers were removed from the bogies following social distancing. The medical team underwent thermal screening of all. After this, his name, address and mobile number were noted. Thereafter roadways buses with food packets and bottled water were sent to their destination.